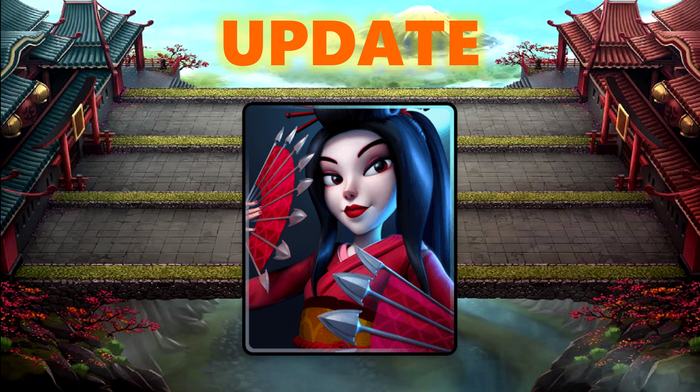 Date: 06.07.2017
FAN DANCER
She has a long range of 40 and her attack pierces the enemies, being an awesome counter to Skeletons, Archers and Resurrection. Her great range protects her against Arrows.
NEW CASTLE
A brand new Castle 8 is available for players with more than 3000 trophies. For now, only the Fan Dancer will be unlocked in this new arena. All the other card will remain unlockable in the same castles.
Rebalancing: PHOENIX
Phoenix is the most used Legendary card, being useful in different kinds of decks. We thought it needed to change. Attack increased by 33%, Health decreased by 56%.
With more attack power, ignoring Phoenix will be a more penalizing idea. By being more fragile, it will die to a Bomb (7 levels or more of difference) and will trade against Archers (8 levels of difference).