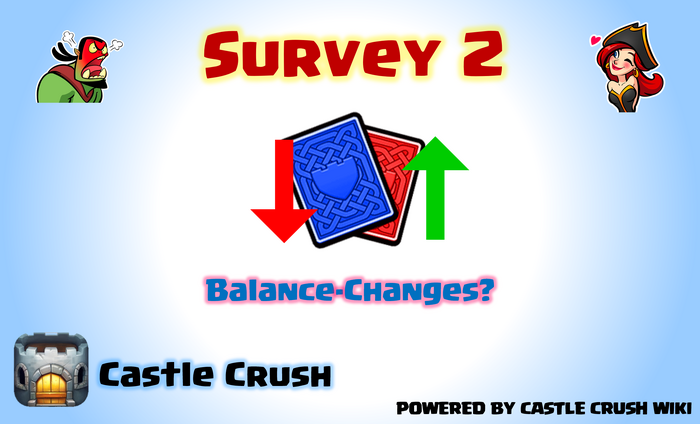 Hello Castle Crush fans!

We would like to conduct a survey among all members of the Castle Crush Community. We would like to make the game more interesting for you and that´s why we need your suggestions and ideas. This survey is about the balance of the cards. While analysing the result of the survey we try to to improve the game according to your wishes.

Each response is optional. If you do not exactly know how strong a card is, because you may have never played with it yet, you do not need to give an answer.

The result of this survey will be presented on 31 August 2017.

Best wishes

Your Castle Crush Wiki Team



The survey is finished. Look here and see the results!